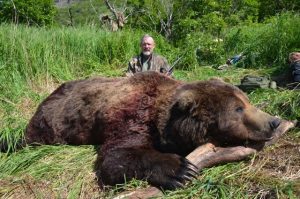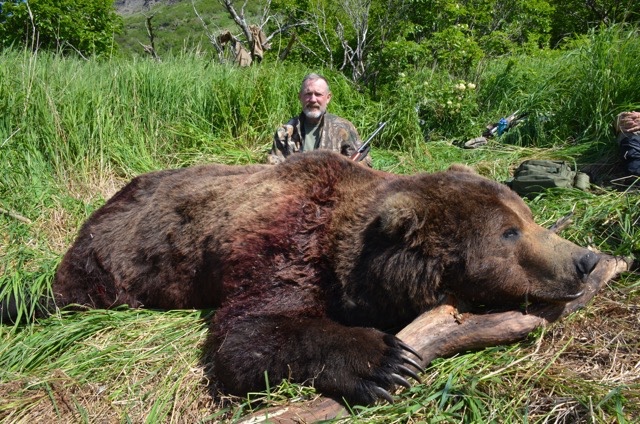 Guided Alaska Peninsula Brown Bear Hunts

The Alaska Peninsula offers some of the finest coastal brown bear hunting in the world. I have been hunting on the Alaska Peninsula since 1974. My sole use guiding area from the US Fish and Wildlife Service Becharof National Wildlife Refuge allows 4 Brown Bear hunts per year. There is an abundant brown bear population.This area is on the Pacific side of the Peninsula 30 miles from Kodiak Island across the Shelikof Straight. The terrain is varied, from beaches to river valleys to ridge top hunting sites.
We Support Leave No Trace Policies
We try to make our guide business as good as it can be.  This includes the best guides, gear and best places to hunt.   We feel hunting in the USFWS Becharof  National Wildlife Refuge  give our clients the best chances for success on their hunt.  The  advantage is this is a sole use guiding area, you will not be overrun by other guide outfitters.  You are reassured that you are hunting with a guide business that has underwent a review of it's capabilities and practices.  You are hunting in a wilderness area, as such your grandchildren will enjoy the same undeveloped view that you enjoyed on your hunt.  We fully-support Leave No Trace hunting for that reason.
Dan Hammond's Brown Bear Adventure       As I reflect on the great adventure I just finished, I can't help but think about Kelly and Linda Vrem and how hard they, and the entire team at Rough and Ready Guide Service, work to create such wonderful memories for their hunters.  This is the third year in a row I have hunted with them and each experience has been fantastic.
This hunt started by flying to Anchorage and then connecting to King Salmon.  In spite of tremendous weather challenges and the airline losing my bags, Kelly persevered and was never rattled.  He was there to meet us and was a tremendous help in getting everything sorted out.  He provided a nice place to stay for the night prior to flying out to the Peninsula.  Following my arrival in the hunt area, Kelly quickly set up camp and made sure that we were well fed, rested and ready for the adventure to come.  The next morning we were met by rain and high winds.  We knew that we wouldn't be able to hunt bears from the tent so we set out.  Dressed in rain gear, we glassed the river beds not far from where we were camped and found a large bear eating not far from us.  After successfully moving within comfortable shooting distance, Kelly took the time necessary to make sure that the bear we were watching matched up with the desires I had expressed to him the night before.  After ensuring we had a match, he suggested I take the shot.  The first one hit just right and we had our trophy.  It was a very nice old boar with a beautiful coat and long claws.  In fact, he was everything I was hoping for.  Kelly then set to work skinning the bear, taking down camp and safely flying me back to King Salmon.  I departed the next day and have been smiling ever since.  It is a lot of work and expense to go on these hunts but I never leave disappointed when I book with Rough and Ready Guide Service.
Hunting with Kelly and Linda Vrem is more than a hunting adventure.   It is spending time with good friends who care not only about the quality of the hunt but also about the people they are doing it with.  This is why they have so many return hunters who enjoy hunting with this long time crew.  I look forward to my next adventure with Kelly and Linda!
Additional Information
Hunt Details:
10 Day Hunts in Even/Odd Rotation
Alaska Peninsula Brown Bear Hunts are Held in Even/Odd Year Rotation
Odd Years: October 2019 $22,500
Even Years: May     2020  $23,500
Fair Chase – We support ethical hunting practices and conservation
Weather Reports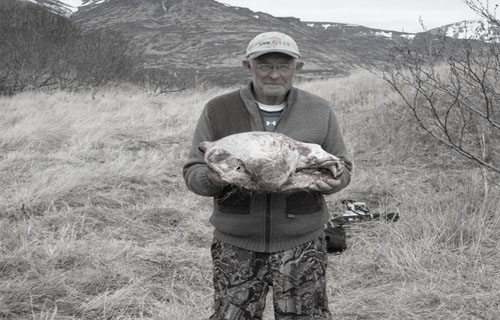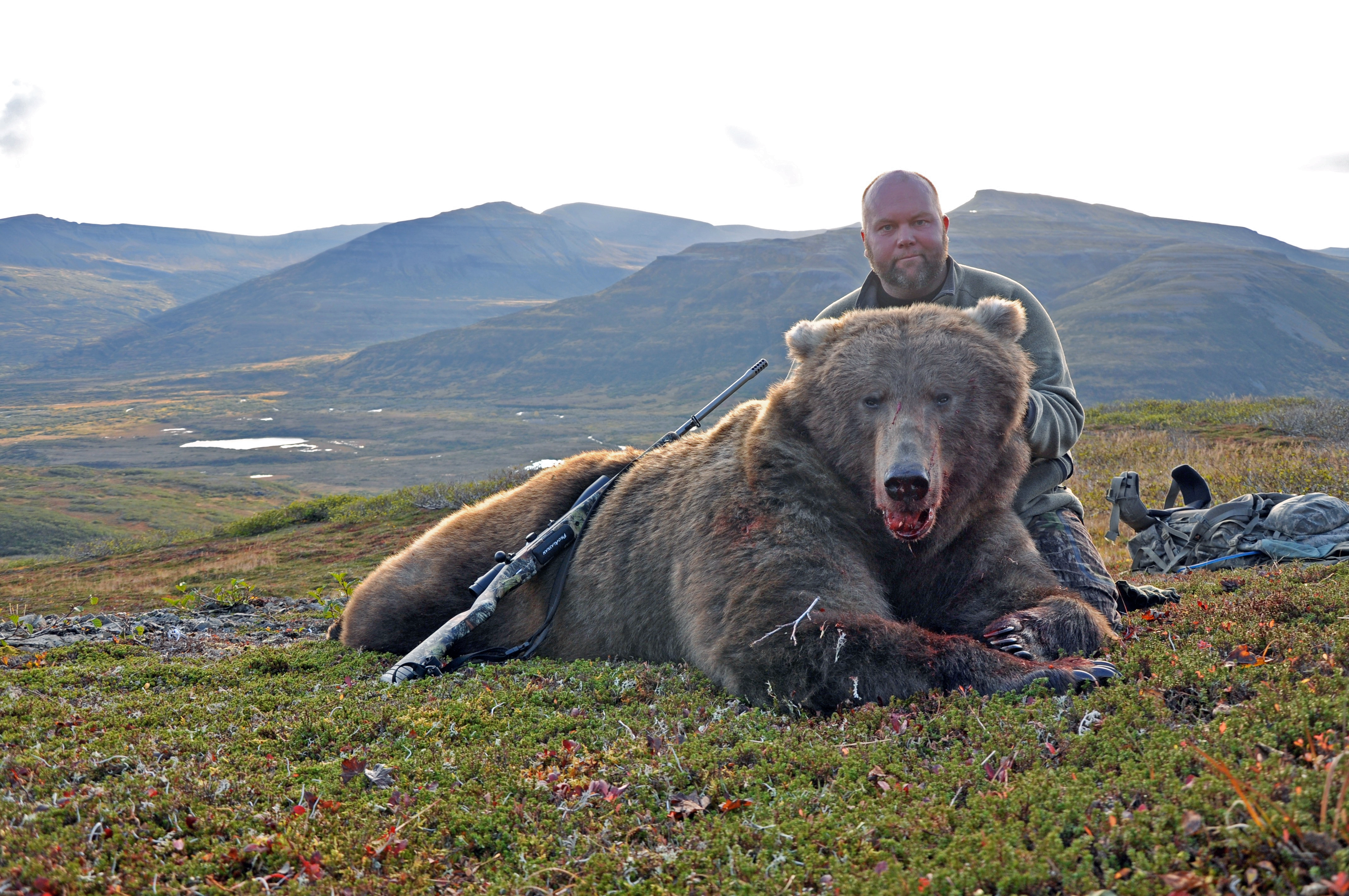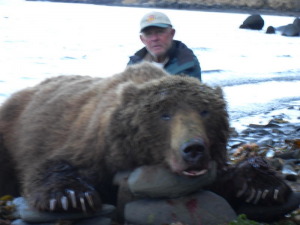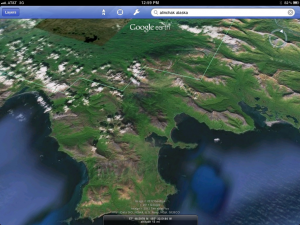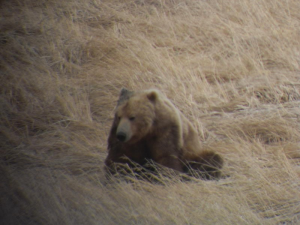 We're looking forward to hearing from you by phone or Email!
Give us a call:  
Office  907.745.8736
Kelly's Cell 907-863-3737 
Or send a message!